Products
Pacific Press Company presses are shipped from the factory completely assembled, with all air line and hydraulic components tested to insure quality performance. All presses are stationary filter presses designed for dewatering slurries. The hydraulic closure of the press is manual, semi-automatic, or automatic depending on the selection of the customer.
A pump is used to transfer fluid into the filter press. Suspended solids are retained by a woven fi lter cloth. Solids will gradually build up inside the filter chamber under pump pressure. Once the filtration cycle is complete the fi lter press is ready for the air blowdown cycle.
The air blowdown cycle purges the press of residual fluid. Next, the filter "cake" is ready to be discharged. The press wil first to be opened and the filter plates separated. A plastic spatula is used to assist in discharging the filter cake.
Filter Press | Options | Accessories | Disposal Options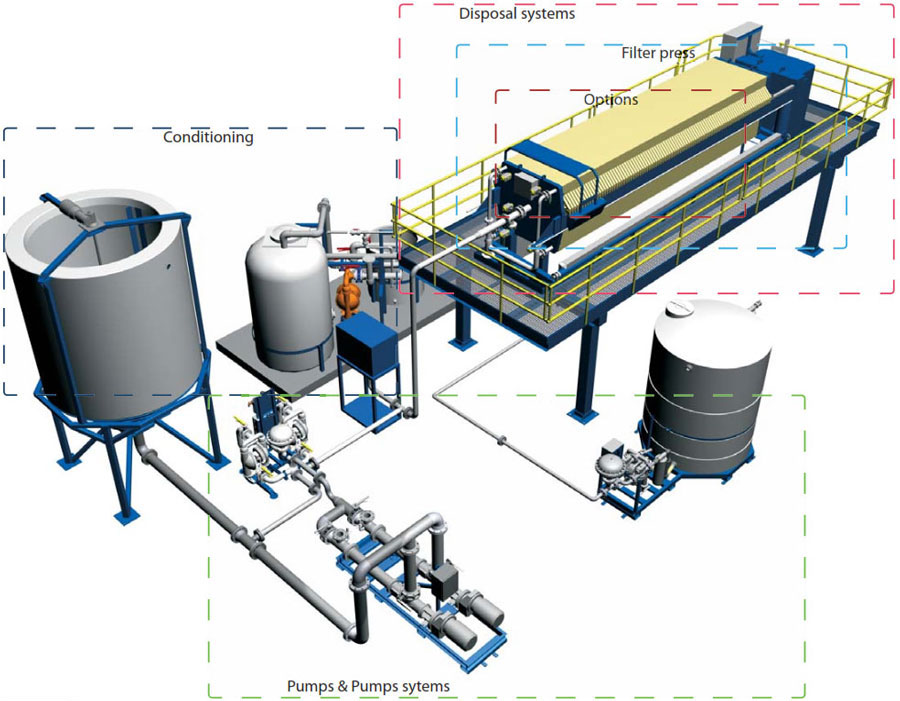 .
.
Company | Products | Parts & Services | 5 Steps to Select a Filter Press | Technical Information | Markets | Rentals
Copyright 2012 by PacPress Inc. All Rights Reserved