: Cart :
The Pacific Press Company sluge cart is an optional part, only for 470 mm thru 1000 mm. Multiple sludge carts may be used to handle the full volume of the sludge from the press. The standard sludge cart is the semi-automatic dumping type. The cart consists of a bin which mounts on the top of the base. The bin is connected to the base by a hinge. A pivoting handle with an attached spring holds the bin to the base during normal operation. Once the press filter cake has discharged into the sludge cart it is now ready to be dumped. The base has wheels which allow it to be rolled freely. Line up the forks of a forklift with the channels located on the bottom of the cart.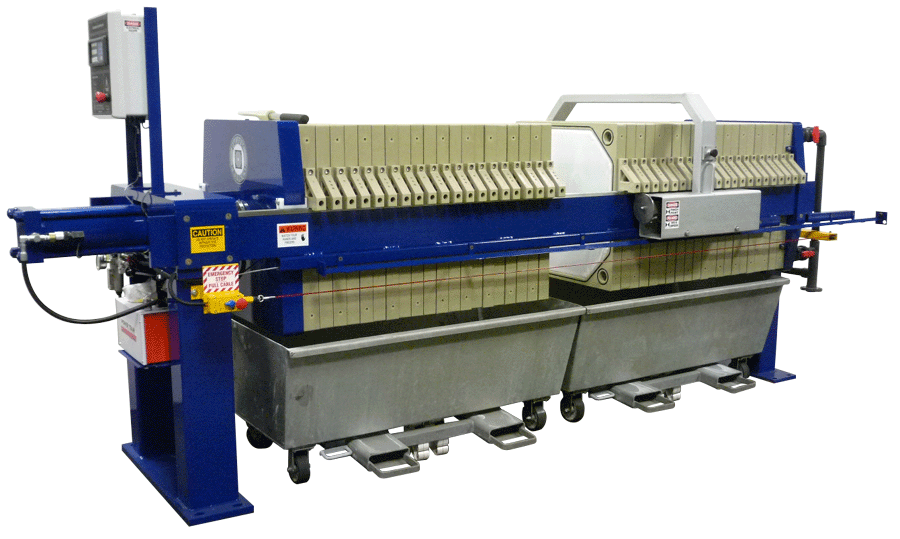 : Drums & Chutes :
All filter presses require a method of handling the presses sludge. This method requires a platform to elevate the press. A drum disposal system is available in size 470, 630 and 800 mm. A Drum disposal unit will direct the sludge into drums. The press is elevated and cake chute is mounted below the filter plates so that the sludge is funneled into a drum. A catwalk is located on three sides of the press with kick plates (470 mm is one side only), perimeter railing and one set of stairs. This complete unit can be disassembled for transportation and construction.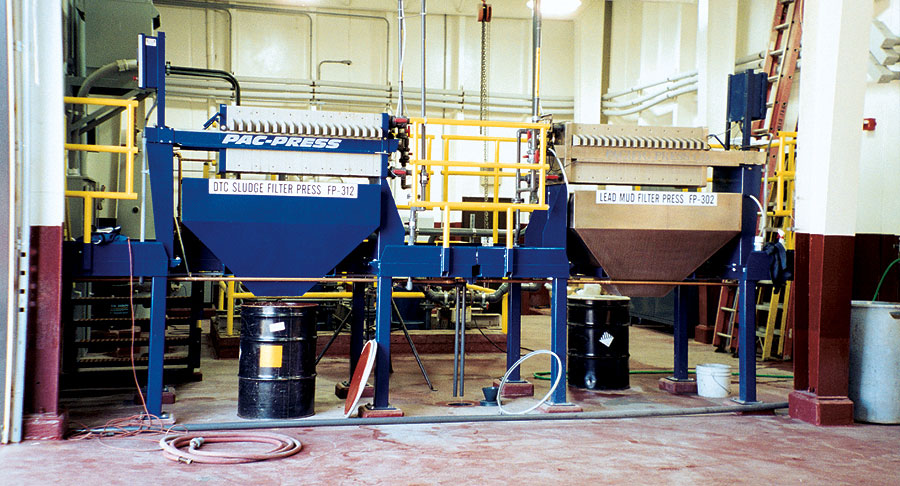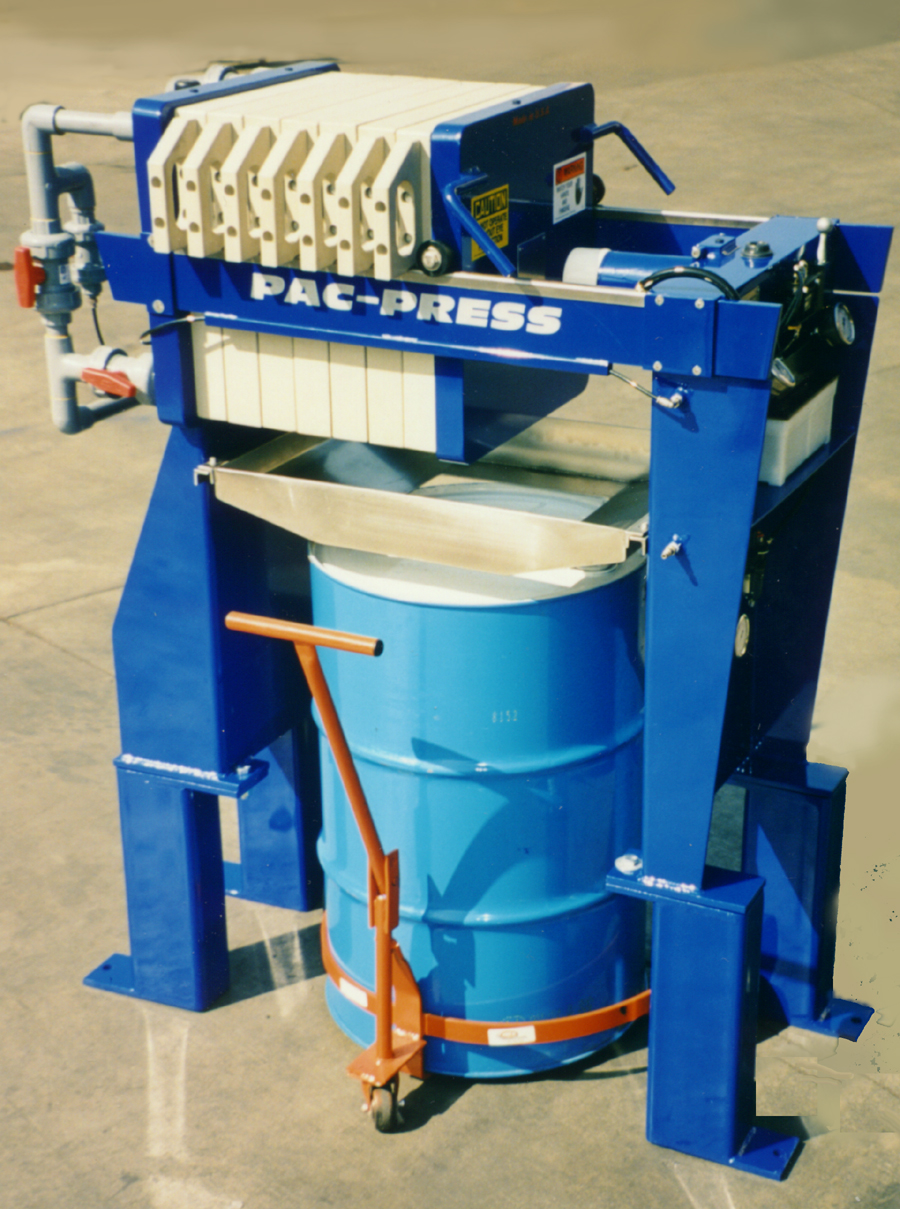 .
: Platform :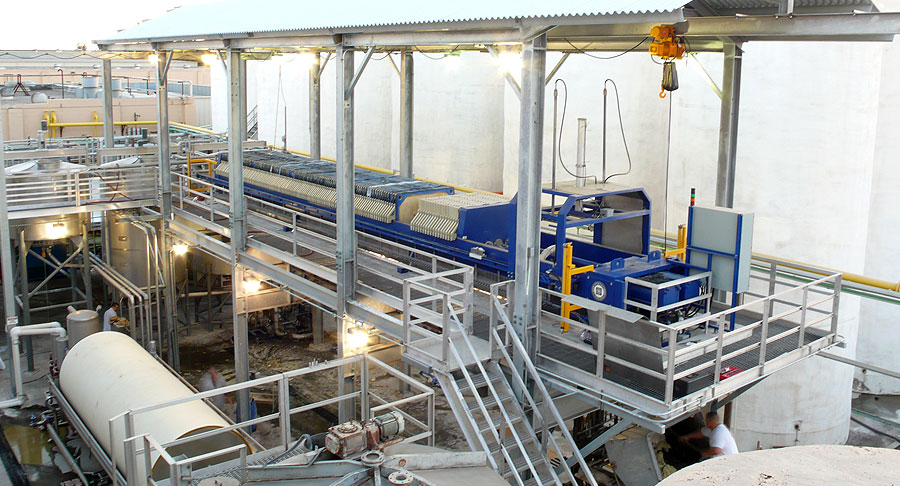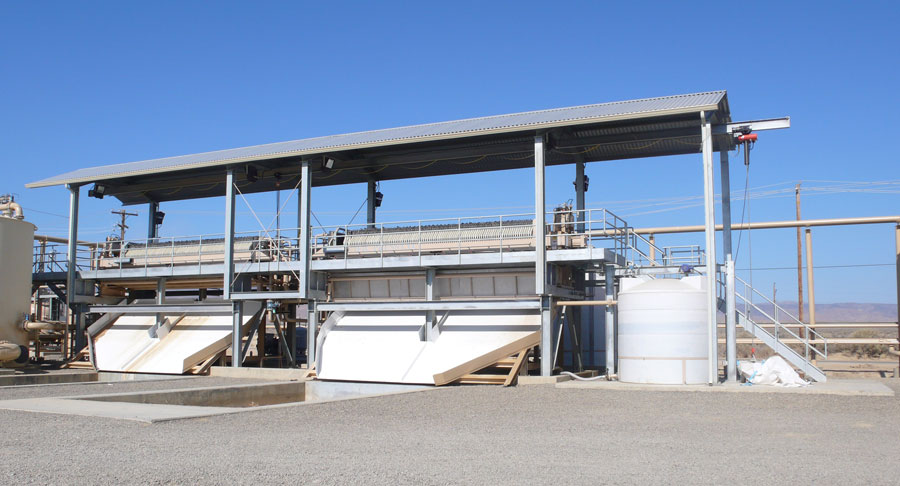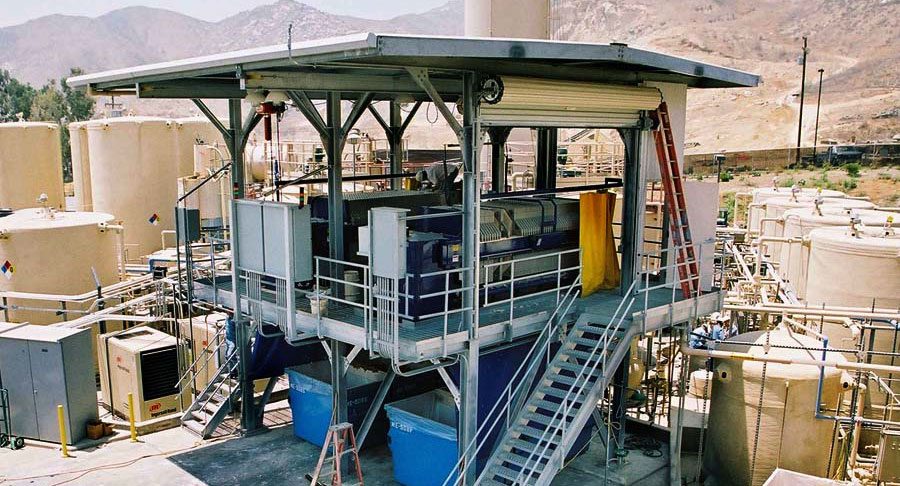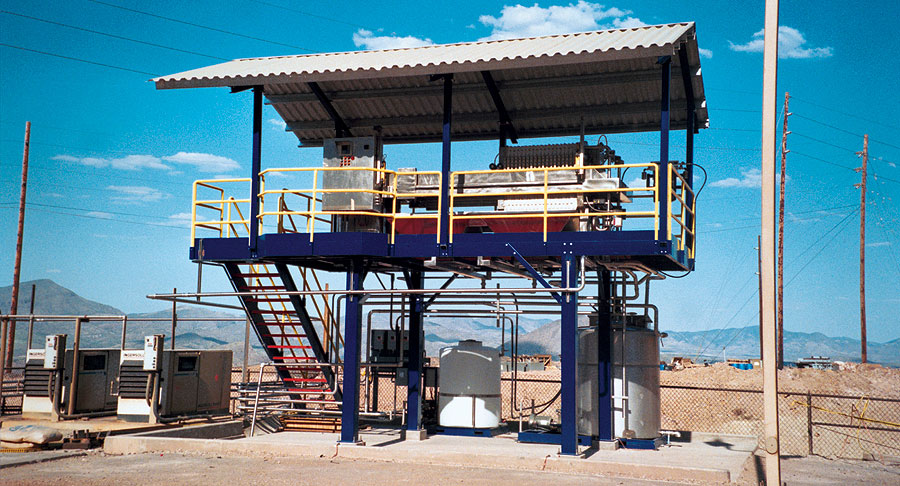 .
: Platform Construction :
Elevated platforms allow the filter press to discharge solids rapidly to a range of disposals methods : roll off bins, conveyors or directly into sludge dryers.