Products: Options: Quick Stop
Quick Stop devices are mandatory for all filter presses with AIS Systems. Quick Stop devices are intended to prevent operator's hands or fingers from becoming trapped within the filter plates during the shifting cycle. Quick Stop devices are installed on both sides of the press. Light curtains are incorporated as an interruption mechanism with the automatic plate shifter. It allows the shifter to be rapidly stopped and started reducing cleaning time. We offer a number of quick stop safety options including
Light curtains- see the recent PDF mark up titled Product-option-quickstop mark up.
Quick stop devices are used for interrupting the movement of the follower or automatic plate shifter in order to clean the filter plates.All filter presses with power assisted hydraulic closures come with them standard. This feature also allows the shifter to be locally interrupted so once the filter plate is manually cleaned it may be started without having to go back to the control panel.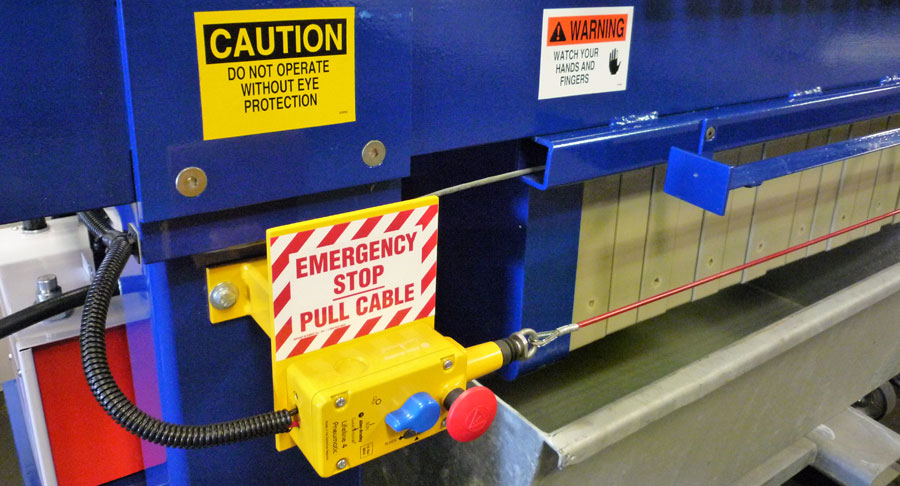 Light curtains are intended to be used as a presence detection device or quick stop device that encompases a larger area than that of the quick stop cable. A light curtain consists of two vertical instruments that are a pair. One is a transmitter the other a receiver. The transmitter projects an array of infrared light beams to the receiver. When an object interrupts one or more of the beams a stop signal is sent to the controls. It can be used to start and stop the Hydraulic closure or Automatic plate shifter device for quickly discharging filter cakes.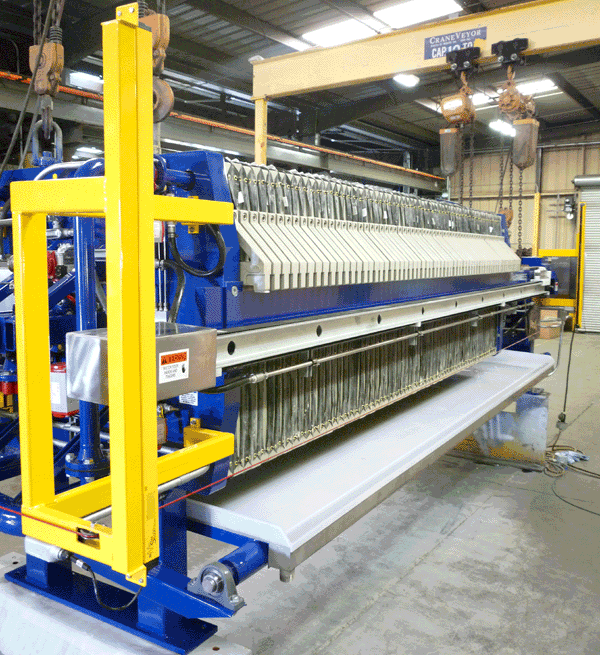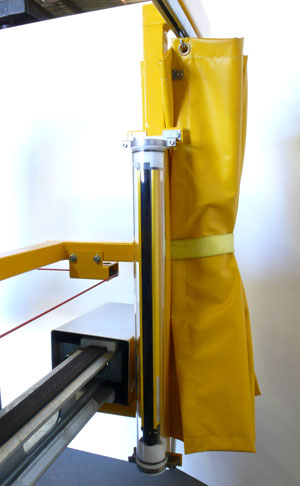 .
Splash curtains are used primarly as a housekeeping item that protects the surrounding environment from any potential spray from the filter press cloth washer or to contain a non-gasketed plate wicking. They can also be used as a access restriction device when a electro/mechanical switch is used. In this case the curtain must be closed in order for the press to operate.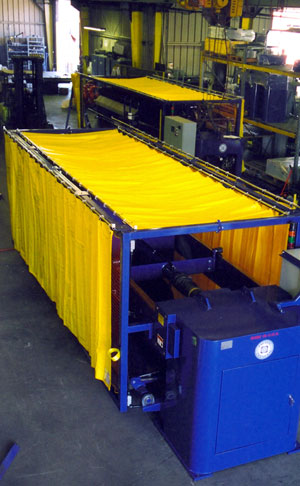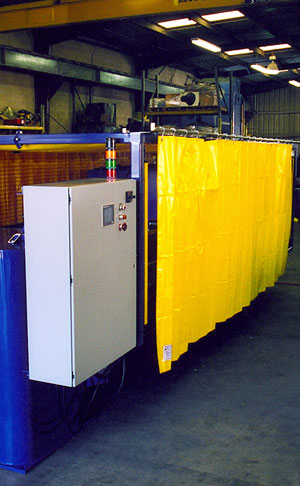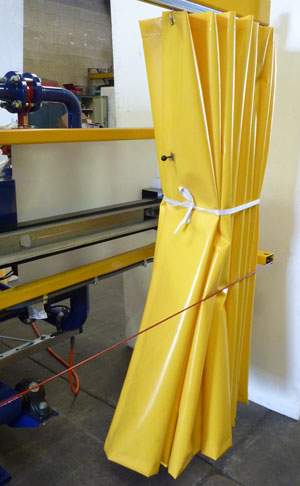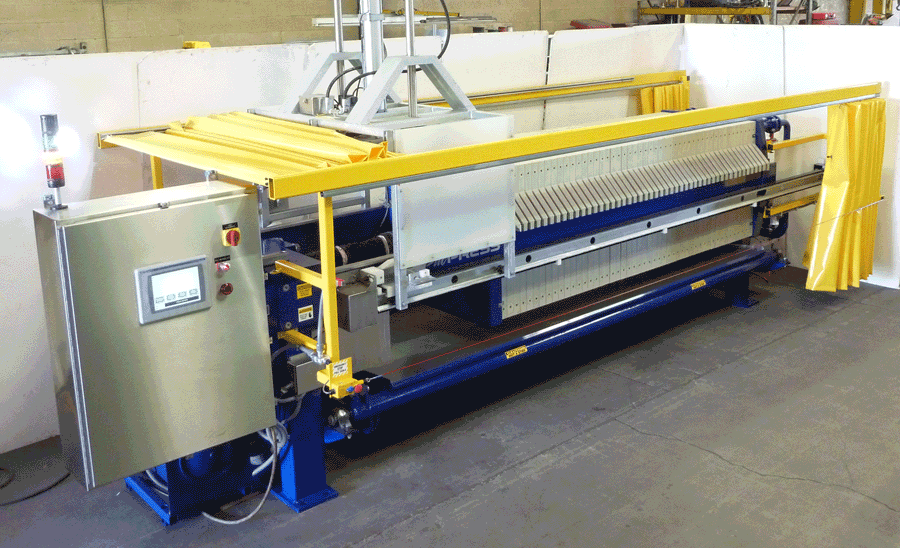 .
Company | Products | Parts & Services | 5 Steps to Select a Filter Press | Technical Information | Markets | Rentals
Copyright 2012 by PacPress Inc. All Rights Reserved